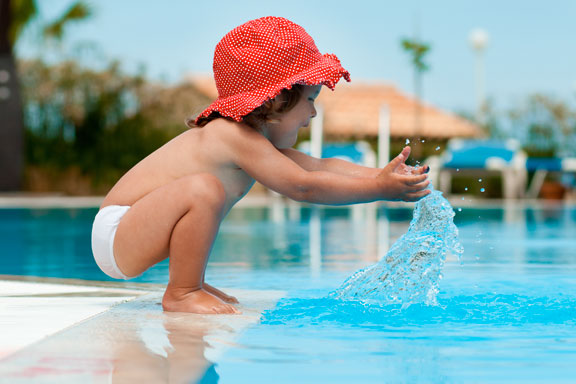 Always swim with an adult watching you.
Learn how to swim.
Learn how to tread water, float, and get out of the pool.
Stay away from pool and spa drains.
Tie up long hair to keep it from getting caught in the drain.
Never run around the pool.
Never push, or jump on others in the pool.
Never dive into water less than nine feet deep.
Stay in a hot tub a maximum of five minutes; you will over heat or avoid them altogether.